Since 1885
George B. Milne, one of the three founders of Rock of Ages, opened his first granite manufacturing company in 1885. During the last decade of the nineteenth century, he had several short-lived partnerships. In 1905, he joined forces with quarry owners James Boutwell and Harvey Varnum, forming the Boutwell, Milne & Varnum Company (BM&V).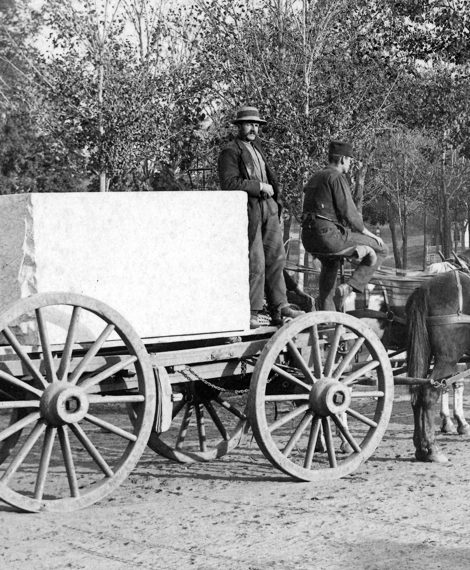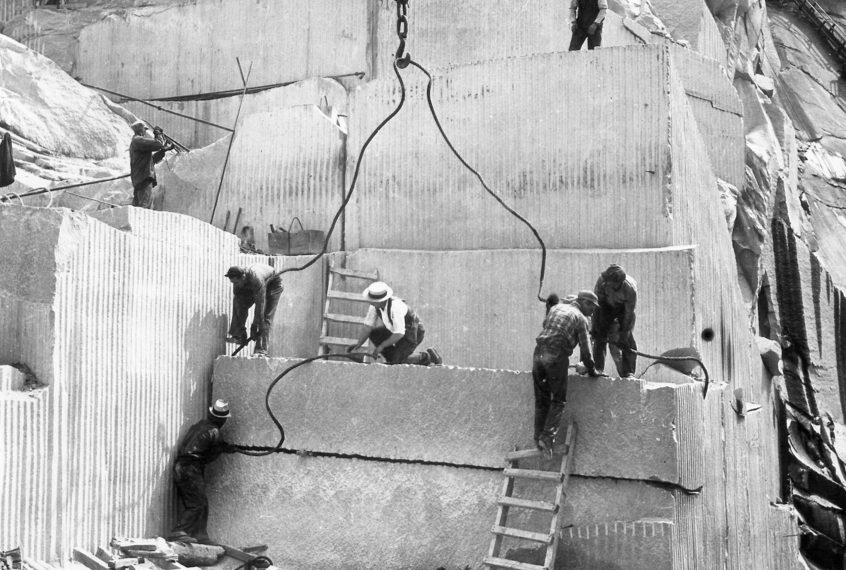 The company operated quarries in Graniteville, selling Medium Barre and specializing in Dark Barre granite. Before 1930, BM&V did no manufacturing of their own. However, they knew that memorial makers would buy Barre granite from them and not from their many competitors, when they learned about the company's product and superior grade. BM&V also made alliances with manufacturers to provide guarantees. Each monument made of Barre granite from the BM&V quarries was guaranteed against checking, cracking and discoloration.
In 1914, BM&V hired Hayes Advertising of Burlington, Vermont, to increase the visibility of their national advertising campaign. In that same year, the name "Rock of Ages" emerged.
1924
Thanks to its national marketing presence, visitors passing through Vermont flocked to the BM&V quarries in Graniteville. By 1924, so many people were coming to see the "holes" that BM&V added a special viewing room in the floor plan of their new machinists' building. The "Retiring Room", a cheery space, furnished with cozy wicker furniture, provided a place of rest for the quarry's many guests.
1930
In the 1930s, college-aged men, dressed in knickers, were hired during the summers. They escorted guests to a platform overlooking the "hole" and answered questions about the quarrying process. During the 1940s and 1950s the tour program grew, providing visitors with guided tours of both quarrying and manufacturing operations.
1962
In 1962, Rock of Ages built a 2,800-square-foot Visitors Center to accommodate the growing tourism rate. By 1967, more than 100,000 visitors were coming to Barre each year to view the quarries and Craftsman Center.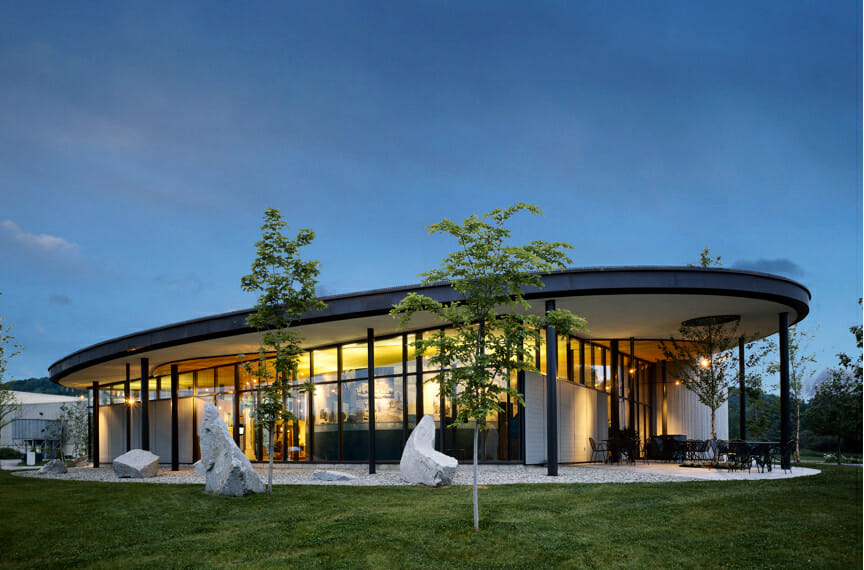 On May 1st, 2004, Rock of Ages opened a new 5,000-square-foot building that houses a new Visitors Center and a Memorial Design Studio. Designed by the Gossens Bachman Architects of Montpelier, Vermont, the building features an eclectic mix of granite, wood and glass, and is surrounded by trees to offer a sophisticated, yet homey ambiance.
The Visitors Center provides space for a theatre, various displays, computer-based exhibits, and a gift shop. The Memorial Design Studio features high-end, professionally lighted displays, exquisitely crafted memorials, and stunning graphics.
Today, Rock of Ages is North America's premier granite
quarrier and manufacturer.
The company now owns and operates several granite quarries in the United States, as well as certain Canadian provinces. It is the largest producer of cemetery memorials in both the US and Canada.
Our Memorial Division fabricates traditional and cremation memorials, mausoleums, columbaria, features and civic memorials with a dedication to quality products and unparalleled customer care, surpassing our competitors.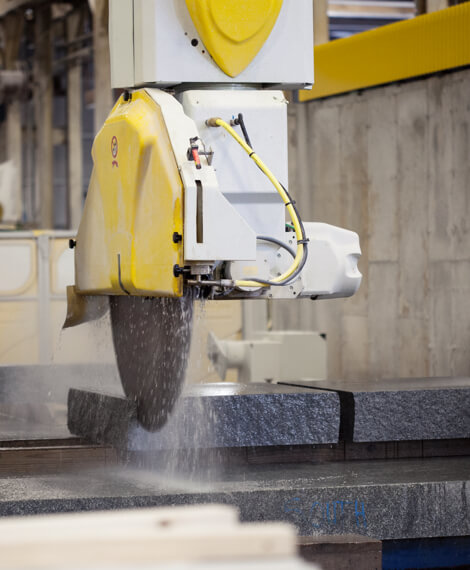 Precision Products
Since 1965, Rock of Ages has been producing the highest quality precision granite products. That makes us one of the oldest manufacturers of these products in the U.S., if not the world.